The 8 Stages of Cultivation of Spirulina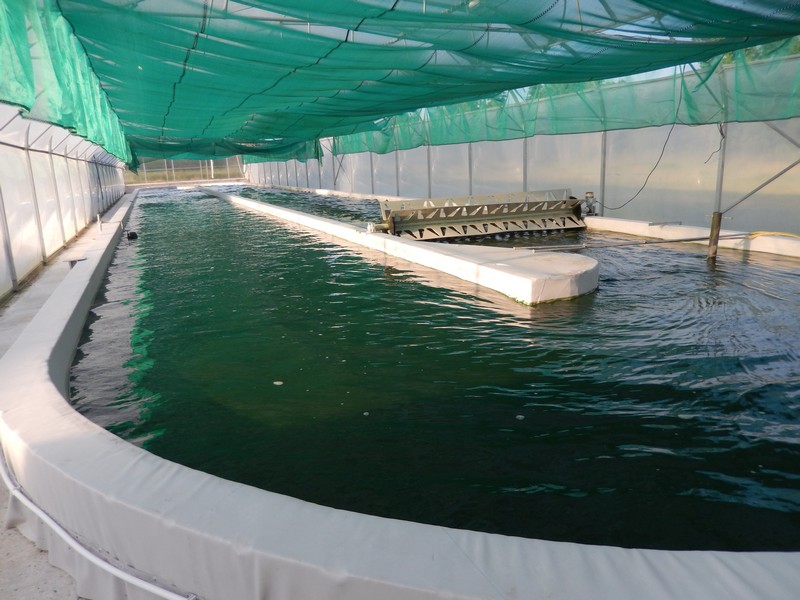 Here are all the cultivation steps necessary for the production of our Peasant Spirulina
1- Culture medium
Spirulina is grown in a greenhouse basin with shade for a culture in good conditions that allows the maintenance of a good temperature. Having the effect, for optimal growth in an alkaline medium rich in mineral salts (PH 10 and/or > 11)
2- Agitation
Then our seaweed is agitated regularly with paddle wheels instead of using submerged pumps.
3- The Harvest
Spirulina is harvested between 5:00 a.m. and 7:00 a.m. A pump sucks up the water from the pond with the micro algae. Thus, the result is a fine powder of a beautiful deep green, with the discreet aroma of marine plankton and a fresh flavor.
4- Filtration
The Spirulina is filtered to be separated from the water thanks to our 30 micron filtration. Thus, the water returns to the basin, while the Spirulina flows in the form of green paste.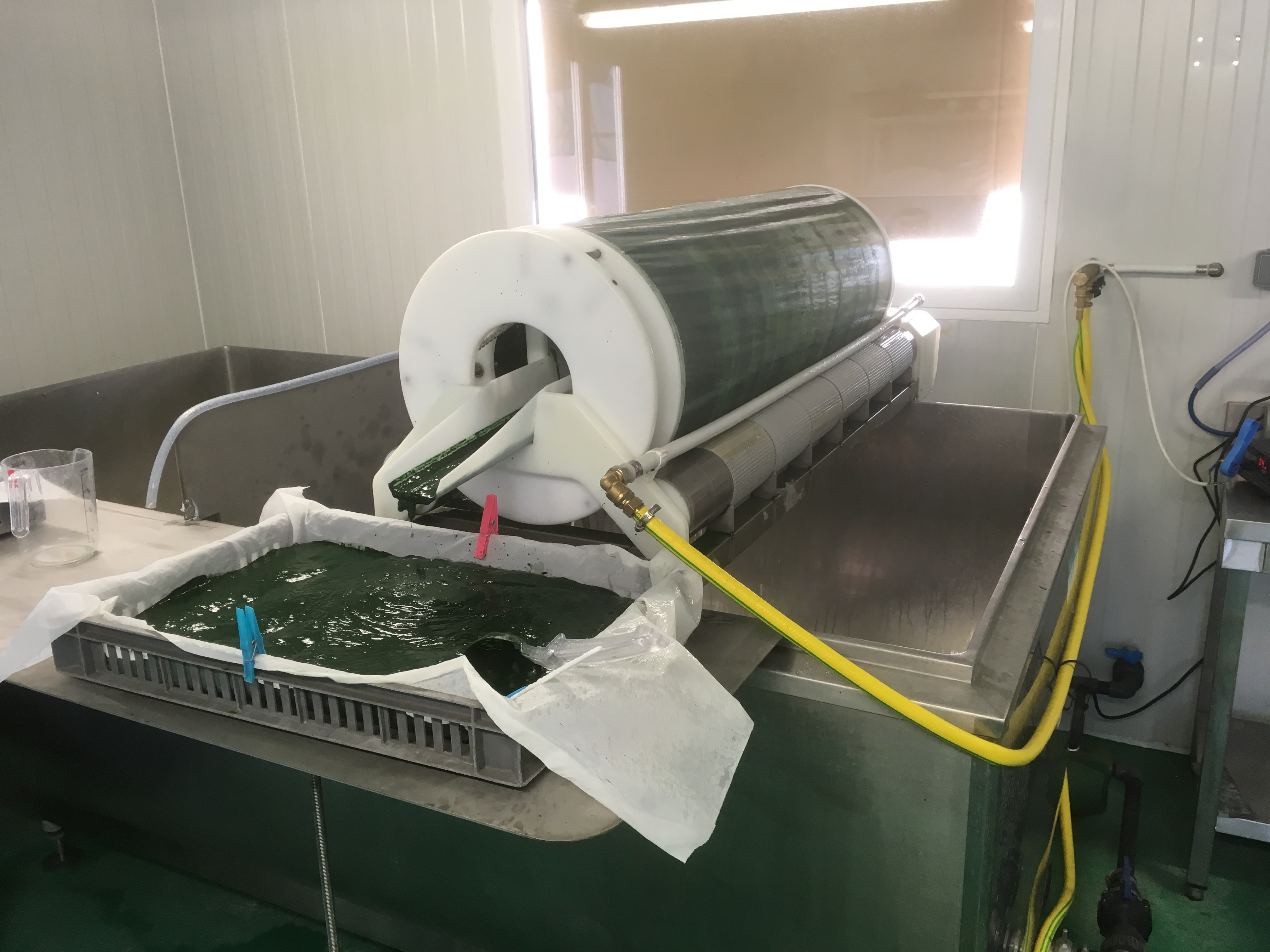 5- Spirulina Pressing
Once drained, the green paste is pressed, we use a vacuum pump to drive out as much water as possible.
6- Spaghetti Shaping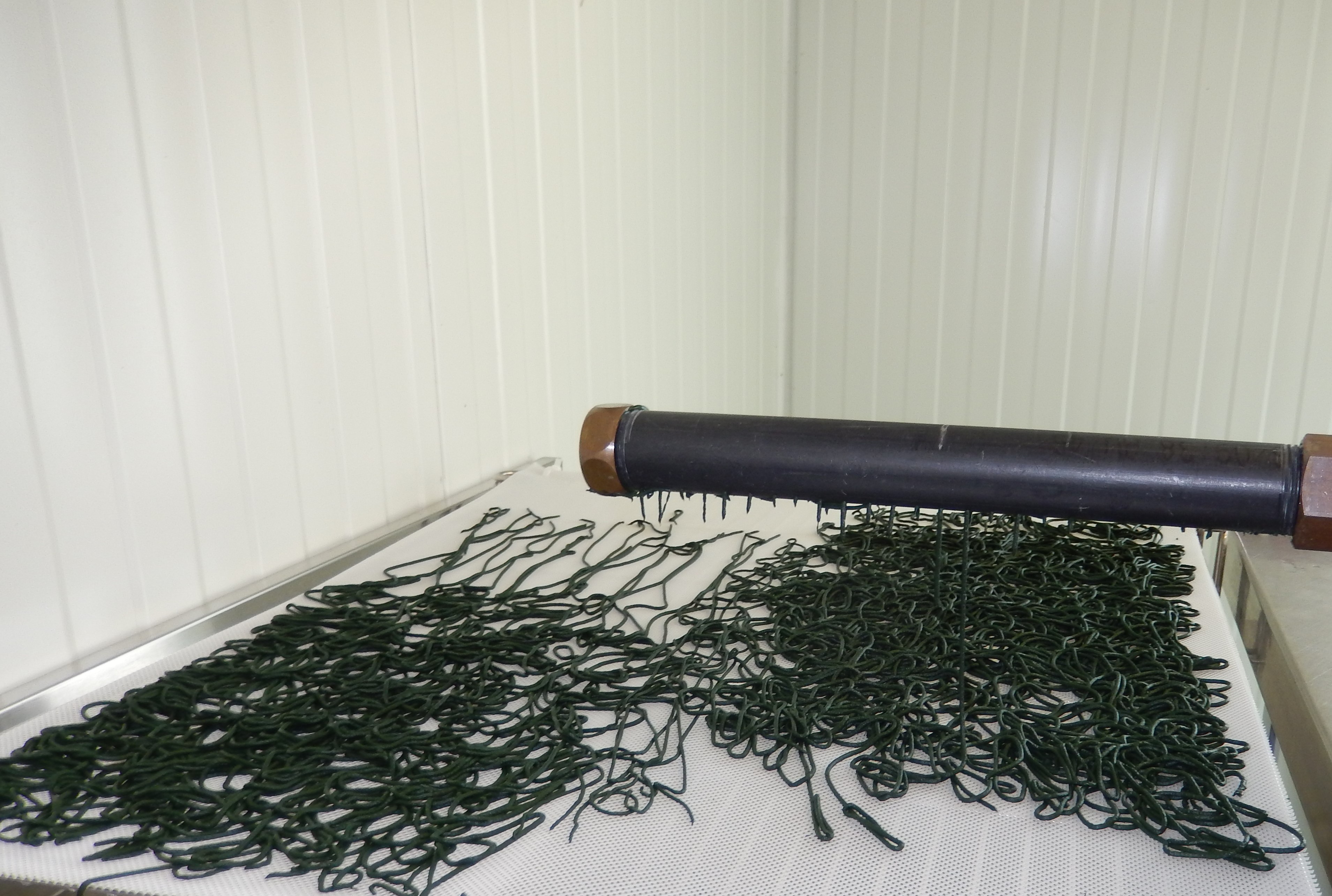 We use a press to shape the Spirulina paste into Spaghetti.
7- Drying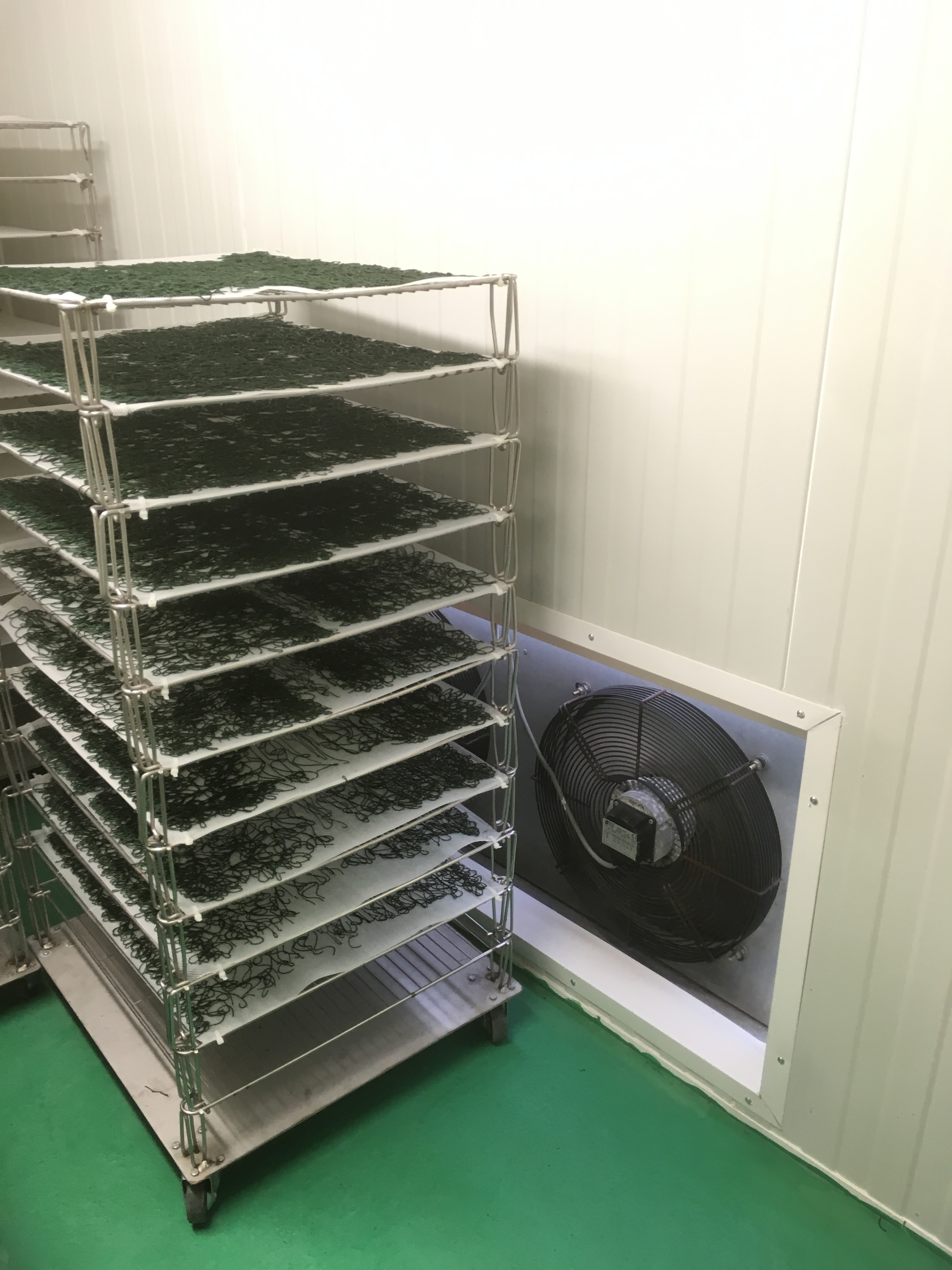 Spirulina is dried in the form of Spaghetti in
a room with a temperature of <34°C on shelves, ventilated to promote natural drying and above all to preserve its nutritional qualities.
8- Packaging
After drying, we get twigs, which you can find in our shop. We also offer our Peasant Spirulina in powder and dragees.